The first step when searching for any information is to try Google. Although, be aware that sometimes the information is not always accurate. However, it is a good place to start and can often reveal some surprises.
There are a whole host of sites that will help with your research and many allow you to search online for free.
Newspapers and Magazines
These offer a great source of information and often go as far back as the late 1800's. Here are a few sites that you might want to visit:   
The BNA has in recent years revolutionised theatre research with the digitisation of the main theatrical newspapers including The Era (1833-1959), The Stage (1880-2007), The Music Hall & Theatre Review (1889-1912), as well as publications such as The Referee (1877-1914) and The Entr'acte (1870-1907) which contain much theatrical content. Theatre and sport often went hand in hand as seen in publications like The Illustrated Sporting and Dramatic News (1874-1970).
Additionally the BNA has a myriad of local papers, with their many advertisements for productions in town that week and coming the next. These are also more likely to contain reviews of productions and performances rather than the theatrical press which often kept the content to theatrical gossip and listings – by way of example in The Era newspaper of 1st August 1880, there was a column devoted to 'The London Theatres' and another to 'The London Music Halls' and then other cities had 'Amusements in Liverpool [or Edinburgh, or Newcastle etc]' sections.
What were known as "Calls" were published until the 1950s, listing the theatre, the name of the performer to appear in the following week and the time they were to arrive for the first rehearsal. Narrowing your search to say, The Stage and 'Calls' from a particular time period, together with the performer's name is a very helpful way to piece together a performer's career.
Although the BNA is free to search, you do have to subscribe to view the pages. Many local libraries offer BNA access too, particularly through their Ancestry or Find My Past packages.
This site contains the BBC listings information which the BBC printed in the Radio Times between 1923 and 2009 (formerly The Genome Project). You can search the site for BBC programmes, people, dates and Radio Times editions. This will enable you to research a particular person or BBC programme they might have been associated with or appeared in.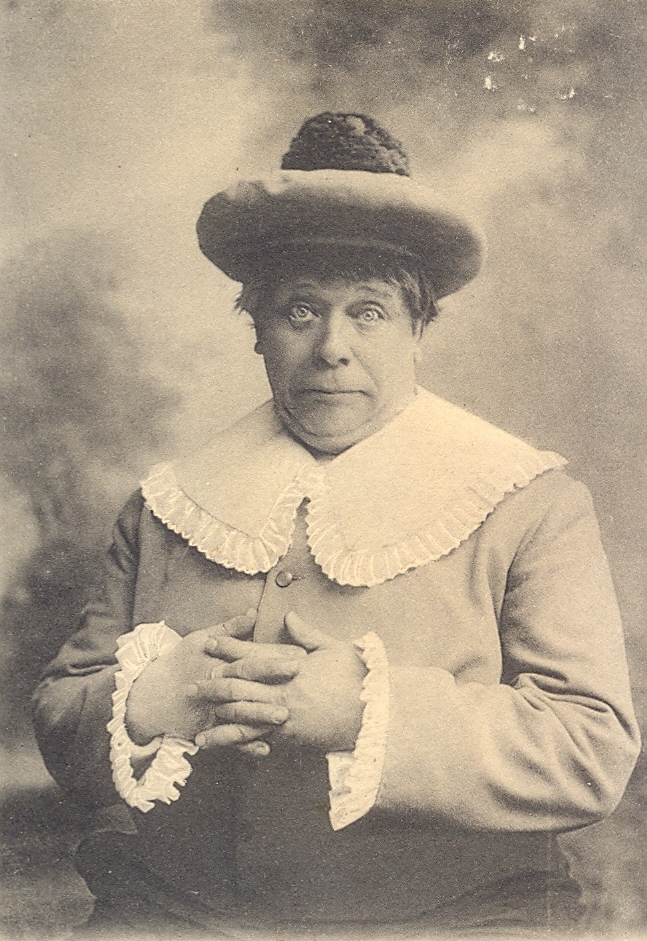 Libraries
These are another useful source of information and here are a few that you might want to visit:
As well as housing many books written on Music Hall and Variety, the British Library holds the National Sound Archive, with over 3 million sound recordings. They also hold the Evanion Collection, a rich resource for research into Music Hall and Variety acts of the late 19th century collected by the conjuror, ventriloquist and humourist Henry Evans Evanion (1832-1905) during the course of his long career. All records in the Evanion Collection are on restricted access due to fragility, so readers should apply to see specific items via the Reference Team in the Rare Books and Music Reading Room at St Pancras, stating their research need.
There is also a series of interesting articles about Popular Culture in the 19th century online.
You can explore the British Library's main catalogue online and request delivery of your selected items to the Reading Rooms at either at St Pancras, London or Boston Spa, Yorkshire. Pre-registration as a Reader is required. Details are available on their website. You can search the Sound and Moving Image Archive here.
Digital copies of some items are available if you are unable to travel to the Reading Rooms. Further information about ordering images, and an order form, are available here.
The John Johnson Collection of Printed Ephemera is housed at the Bodleian Library, University of Oxford and contains a number of music hall related items including programmes, flyers and sheet music. Nineteenth century Entertainment can be searched via the ProQuest project, link here which is free to all in the UK, available by institutional subscription elsewhere. Most twentieth century programmes are catalogued but not digitised.
You can apply for a Bodleian Reader's Card (see https://www.bodleian.ox.ac.uk/join-the-libraries/apply) to view the collection in person but appointments must be made in advance. It is usually permissible to take digital photographs for private use, subject to copyright and conservation considerations. You can also ask for digital scans or paper copies to be sent to you. There is a charge for this service.
For more information, please email jcoll@bodleian.ox.ac.uk.
The NYPL contains the Billy Rose Theatre Division (named after the American impresario, theatrical showman and lyricist). Until the 1950s their records are based on an enormous card index system and consist of 'clippings.' Clippings are articles clipped from newspapers, magazines, playbills, and other types of publications and ephemera. Virtually all clippings contain text and many also include photographs or images. Their files contain over 400,000 folders of clippings; each folder can contain anywhere from one to 100 clippings. All the divisions have clippings, many of which are NOT in the online catalog.  In general, the folders are inventoried, not the individual clippings within the folder.
It is very interesting to follow up on UK performers that toured on the Vaudeville Circuit in the USA. There are some digitised records available online. Email the theatre division for further information theatre@nypl.org
Trove helps you find and use resources relating to Australia. Trove brings together content from libraries, museums, archives, repositories and other research and collecting organisations big and small. It includes digitised newspapers. Music Hall performers often travelled to Australia to perform as well as an extensive home-grown music hall scene in Australia. You will likely find details of their performances in the digitised newspapers.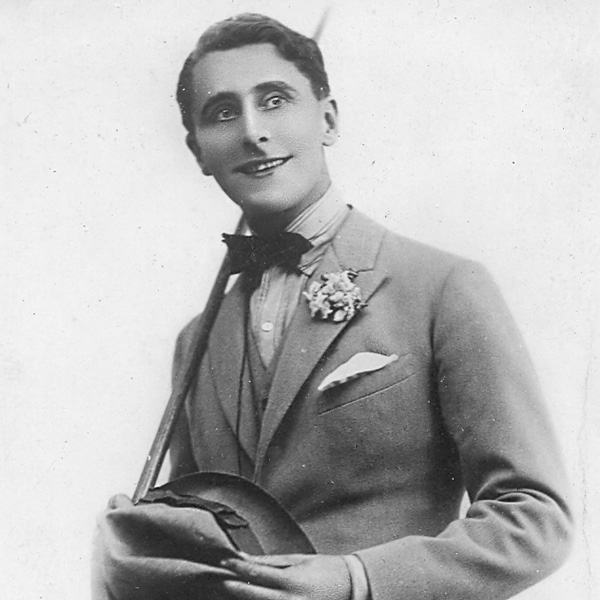 Other sites which may provide a useful source of information include:
This theatre collection is one of the world's leading collections relating to the history of British theatre and live art.  The collection includes that of actors and collectors Raymond Mander & Joe Mitchenson which is very strong on often neglected areas of popular entertainment  including sections on  individual entertainers, circus acts (acrobats, trapeze, Indian acts etc), Music Hall, Variety, puppets, minstrels, toy theatres, speciality acts (jugglers, ventriloquists, dwarfs(!)), magic and comedy.
Search their online catalogue or email your query to theatre-collection@bristol.ac.uk
The Cyril Critchlow Collection is an extensive collection of ephemera and printed material relating to the entertainment industry in Blackpool. The collection is held in the Local and Family History Centre at the Blackpool Central Library.
Other parts of the collection are held at the University of Sheffield National Fairground and Circus Archive.
This is helpful to trace theatrical ancestors on the 'legitimate' stage – some music hall performers worked in both 'legitimate' theatre and music hall. The database also includes amateur theatre performers.
A growing resource on magic and entertainment history.
The Davenports have been accumulating magic and related ephemera ever since Lewis Davenport founded his magic business in 1898. This website is the latest venture in making material from the collection more accessible. Phase 1 is now up and running, and includes 300 posters which are searchable for acts, dates, theatres and towns. Many posters include Lewis Davenport, who was performing from the early 1900s to the 1930s. During this time he shared bills with the greats and less well known performers, all of whom can be searched.
Since 1942, there have been 2,800 editions of Desert Island Discs. Although castaways only started choosing books and luxuries regularly in the late 1950's the scale of the data associated with the programme is huge.
Over 1500 Desert Island Discs programmes – dating back from the present day – are available permanently on this website, and are available on BBC Sounds. In a few, some of the speech inserts have been shortened, and in a very few cases, removed for rights reasons. The music in the podcasts is shorter than in the original broadcast for rights reasons and in a few cases removed, again for rights reasons. Inevitably tastes and times change and some of what is said needs to be considered in context. Where there is strong language or disturbing imagery or particularly sensitive subjects referred to there are warnings on the relevant page or in the case of downloads, at the beginning of the audio.
Genealogy websites
The two leading websites today are Ancestry.com and FindMyPast.co.uk
Although they offer free searches, generally if you want to look at documents you have to subscribe in some way. Both of these services have links with the British Newspaper Archive and in the case of world-wide subscriptions, newspapers from other parts of the world.
Birth, marriage and death registers may be searched for free at www.freebmd.org.uk.
The entries date from 1837 and certificates may be ordered online (for a fee) from the General Register Office via their website  www.gro.gov.uk.
A difficulty which very often arises when searching is that the registers only contain an artiste's legal names, not their professional or stage name. A further complication is that married women were (and usually still are) registered at death under their husbands' surnames.
The STR hold indices of music hall and theatre owners, managers or licensees compiled by the late Graeme Cruickshank. See their website for details.
Established in 1994 the National Fairground and Circus Archive is a collection covering all aspects of the culture of travelling show people. They hold a vast collection of records on fairground, circus, variety and music hall, magic, sideshows, boxing booths, traveling cinematograph shows, pleasure and zoological gardens, amusement and theme parks, menageries, performing animals, optical illusion, traveling exhibitions, seaside entertainment and world's fairs and expositions. Some of the collection has been digitised and is available online. Their collection can be searched here.
An archive of information on almost 4,000 British theatre buildings past and present across the UK. Many images of theatres from their archive are available online. See their website for details.
The collection includes popular and comic performance from the Victorian era to the present, including published and archival material from pantomime, melodrama, variety, stand-up comedy. The collection of Max Tyler, a former historian of the British Music Hall Society is held here as well as the David Drummond Pantomime Collection. You may search the catalogue online but must make an appointment to view items in their reading room. Contact details on their website.
Collections from V&A's Theatre and Performance Archives are currently in the process of being relocated to the new V&A East Storehouse in Stratford's Queen Elizabeth Olympic Park, which will open in 2024. However, their catalogue can be searched online. The content is strongest on theatre, opera and ballet, though there is a substantial amount of Music Hall and Variety material including posters and songsheets. Check their online catalogue to see whether there is any material likely to be significant for your purposes and email to find out further information.
Email  tmenquiries@vam.ac.uk
Visit their Music Hall & Variety Theatre web pages for general information www.vam.ac.uk/page/m/music-hall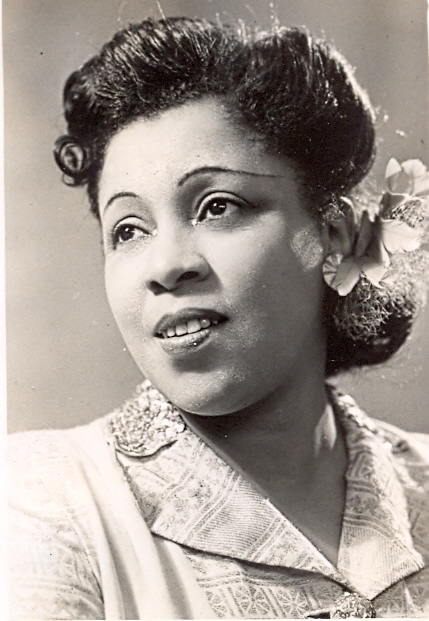 Books
There are many books that cover music hall and variety – far too many to mention them all. However, here are just a few that you might want to try and locate in your local library or online. The first two were written by a former historian of the British Music Hall Society, Richard Anthony Baker.
BAKER, RICHARD ANTHONY  British Music Hall: An Illustrated History, 2005 (Sutton Publishing)
BAKER, RICHARD ANTHONY Old-Time Variety: An Illustrated History, 2011 (Pen & Sword Books)
BUSBY, ROY British Music Hall: An Illustrated Who's Who from 1850 to the Present Day, 1976 (Elek)
ERA ALMANAC and ANNUAL, THE From 1868 includes an annual necrology
GAMMOND, PETER The Oxford Companion to Popular Music, c.1991 1993 (Oxford University Press)
GRAY, ANDREW Illustrated Who's Who in Variety, 1947 (British Year Books)
GREEN, BENNY ed. The Last Empires: A Music Hall Companion, 1986 (Pavilion Books Ltd)
HUDD, ROY Roy Hudd's Cavalcade of Variety Acts, 1997 (Robson Books Ltd)
KIFT, DAGMAR The Victorian music hall: culture, class and conflict, 1996 (Cambridge University Press)
KILGARRIFF, MICHAEL Grace, Beauty & Banjos – Peculiar Lives and Strange Times of Music Hall and Variety Artistes, 1999 (Oberon Books)
MAJOR, JOHN My Old Man – A Personal History of Music Hall, 2012 (Harper Press)
PERRY, JEB H. Variety Obits 1980
If you would like the British Music Hall Society Historians/Archive to research an artiste on your behalf please e-mail contact@britishmusichallsociety.com
The cost of research is free to members (within reason and depending on the project) and for non-members there is a minimum donation of £10 (payable in advance).